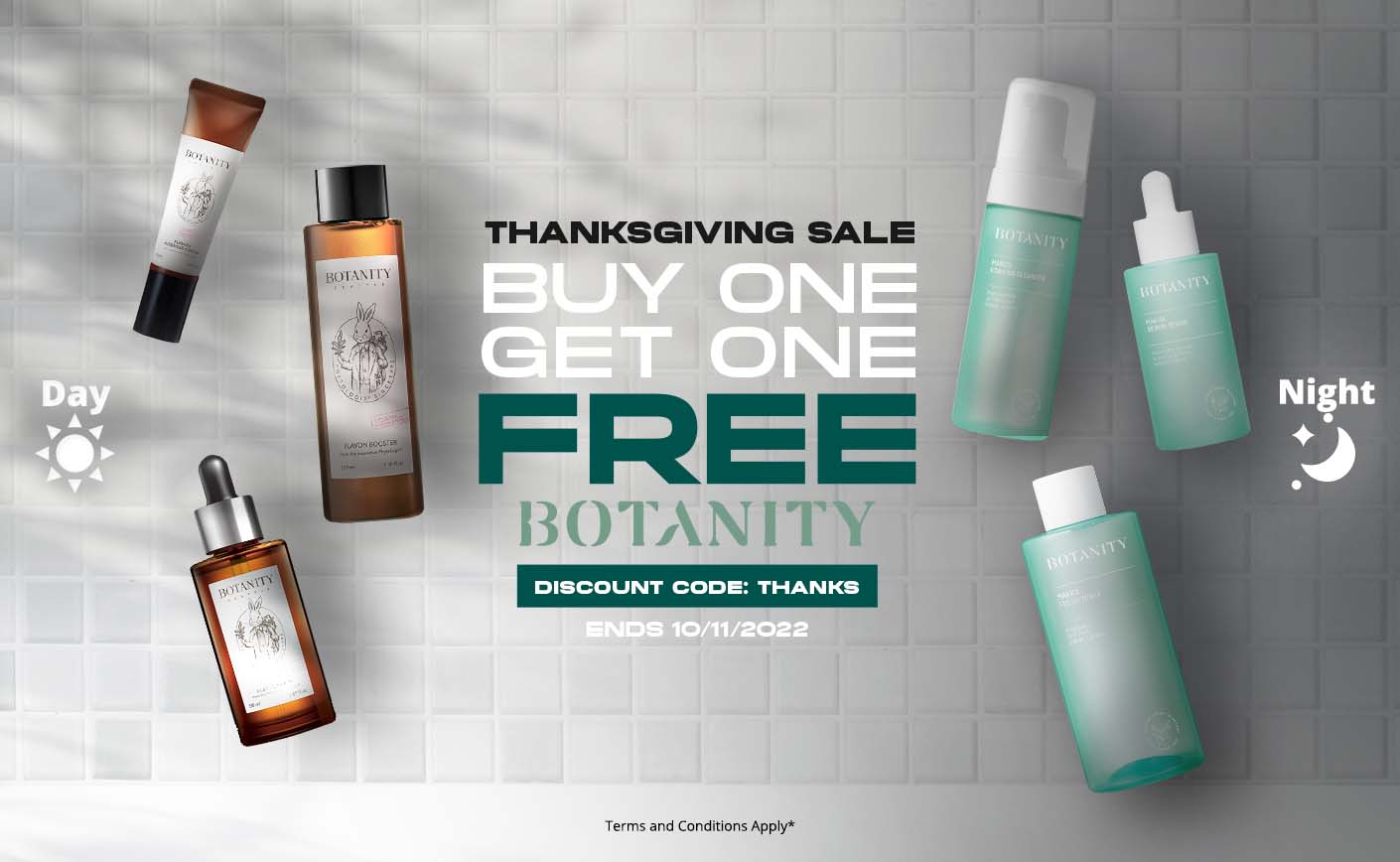 06
Oct
---
---
Follow these steps to apply this discount!

Step One: Add 2 of your favorite Botanity Product to your shopping cart.
Step Two: Click "View Cart"
Step Three: Apply discount code: THANKS into the bottom right rectangle titled, "Apply Discount Code"
Step Four: Add this to your daily routine for improved skin care!
Now, let's take a moment to learn how each of these products could help you live your best life!
---
---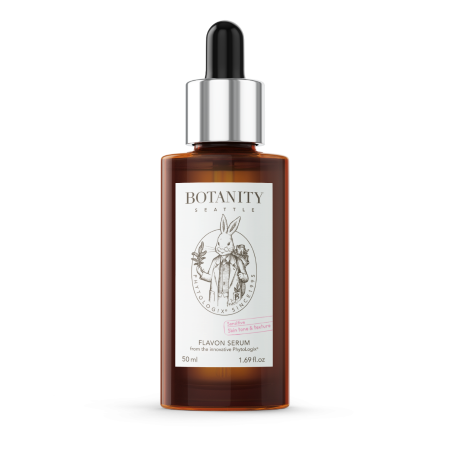 Botanity Flavon Serum is an advanced, non-prescription treatment created to be gentle on the skin for effective control of redness. Daily use soothes sensitive skin and provides essential relief for rough and dry skin.
Benefits:
Brightens skin tone by reducing redness
Improves uneven skin texture
Hydrates and nourishes the skin
Quickly absorbs to the skin
Powered by plants
---
---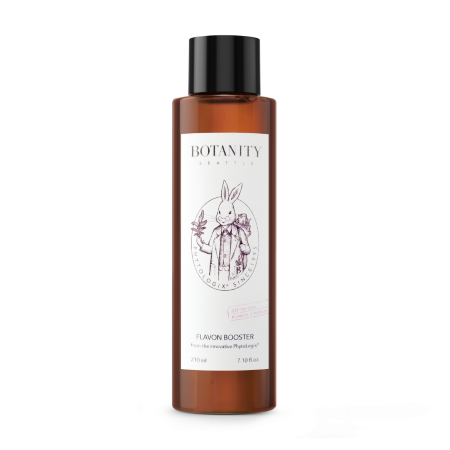 We believe the answer to beauty is found in Nature. Flavon Booster is formulated with natural ingredients such as Aloe Vera, Huang Qin Root Extract, and Bamboo. Free of harsh chemicals (Paraben, Phthalates, Petrolatum and Sulfate), enjoy the benefits of healthier skin with Botanity Flavon Booster.
Benefits:
Reduces dullness
Minimizes pores
Boosts hydration
Smooths skin texture
---
---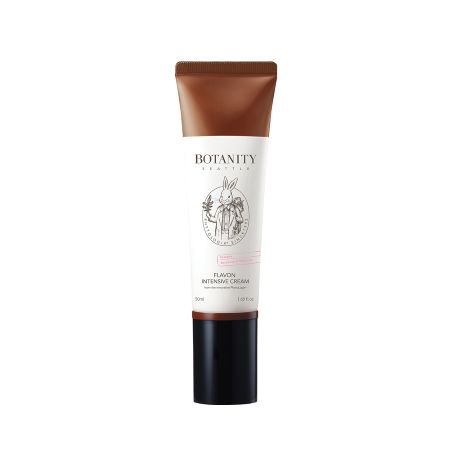 Botanity Flavon Intensive Cream contains essential ceramides to help restore and maintain the natural skin barrier. This thick moisturizer instantly hydrates and provides deep nourishment for sensitive, dry, and irritated skin. Give your skin a treat with Botanity Flavon Intensive Cream!
Benefits:
Intensely hydrates skin
Soothes irritated skin
Restores natural balance
---
---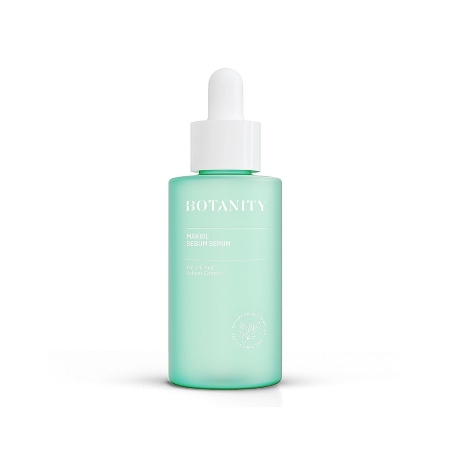 Botanity Makiol Sebum Serum is formulated to be gentle on the skin while effectively controlling redness resulting in smoother skin tonality. Our plant-based serum promotes a youthful appearance of your skin. Botanity Makiol Sebum Serum utilizes a unique ingredient, aloe barbadensis leaf extract, to retain skin moisture while reducing the oil and shiny effect on your skin.
Benefits:
Brightens skin tone
Reduces redness
Hydrates skin
Quick absorption into the skin
---
---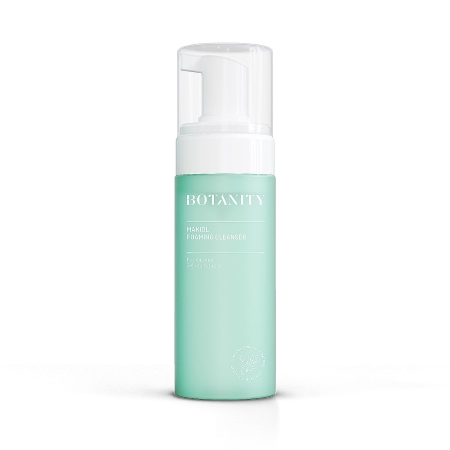 Maintaining normal pH levels in your skin is one of the foundations of improving overall skin health. When your skin's normal acidity levels drop below an optimal pH scale range, free radicals and other oxidants may minimize the appearance of aging.
Benefits:
Purifies skin layers
Deep cleansing effect
Restores natural balance
PH balanced formula
---
---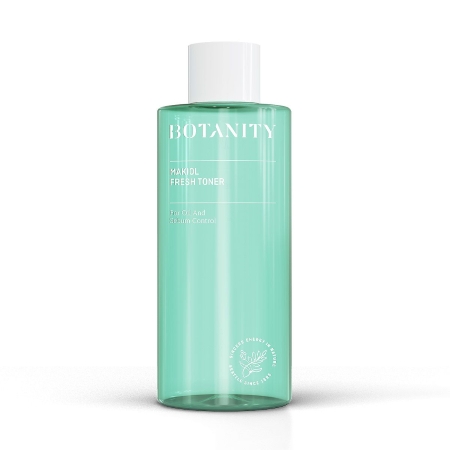 Botanity's new Makiol Fresh Toner is formulated to leave your skin feeling cleansed and refreshed. Our highly effective skin toner reduces the effects of wear and tear on the skin's external layers, promoting a revitalizing appearance due to reducing the dead skin cells.
Benefits:
Promotes smoother skin texture
Effectively reduces oily skin appearance
Minimizing effect on pores
Reduces dullness of skin
---
---

---
Botanity skin care products start in the jungles and mountains around the world as our team of global botanists traveled to over 24 countries to find the world's best natural ingredients. Our cosmetics are designed to exclude harmful ingredients while minimalizing our environmental impact through sustainable business practices, product production, and our packaging.

Botanity pays attention to the amazing power of plants to find safe and effective raw materials to create our products. We have developed a beneficial relationship between people and nature to find the best ways to coexist in a healthy way.

We have created the world's largest natural product database known as the Phytologics library which allowed us to perfect Botanity's unique formula. This formula is composed of 100% non-irritant tests and laborious clinical testing to maximize the beauty our products produce.

At our core, Botanity is focused on five main principles: Excluding harmful ingredients from our products, focus on minimizing chemical composition concentrates on our raw materials, avoid animal testing, minimize packaging materials, and focusing on nature conservation business ethics.
Be sure to get the most out of your summer by providing yourself with our products to benefit your overall health!
---
---
*Deal Terms & Conditions: Buy one, get one free on Botanity products (Flavon & Makiol) when discount code THANKS is used at checkout. Buy one, get one free discount only valid when purchasing two of the same product. By the request of the customer, this discount can be applied to your phone order. Cannot be combined with additional discounts, coupons, or used on prior purchases, refunds, or exchanges. All sales are final – no returns will be accepted. This promotion excludes subscription/convenience plan orders. Cannot be applied to bundles or packs. No limit on the number of products purchased. Offer subject to change without notice. Only available in Canada. This offer has no cash value. Valid 10/6/22-10/11/22, 11:59 pm PST.