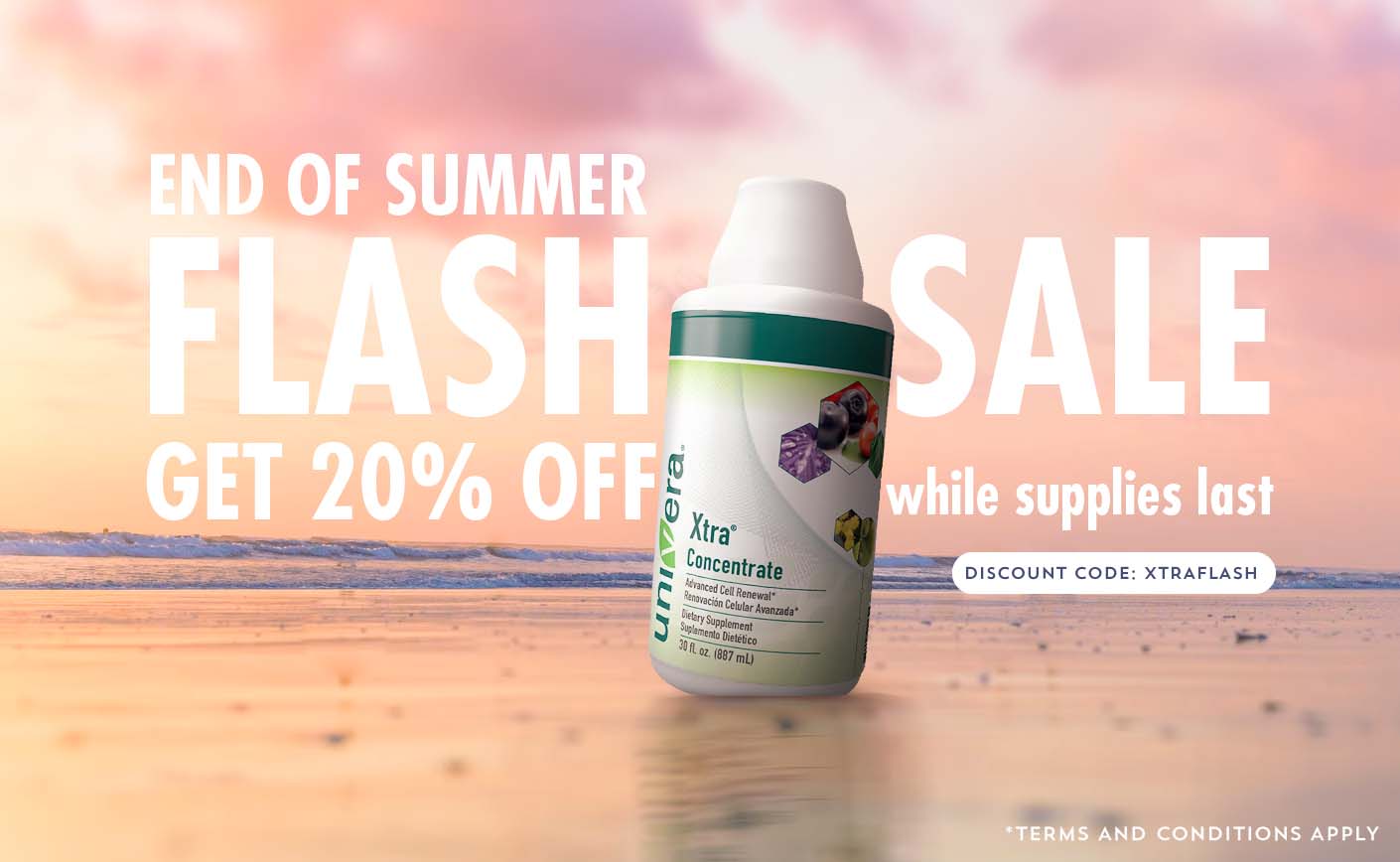 29
Aug
To celebrate Labor Day, we have created an exclusive offer you will not want to miss!
Labor Day pays tribute to the contributions and achievements of American workers and became a federal holiday in 1894. It is a day we get to spend with our family and enjoy the rewards of working hard and building a career for yourself that you can be proud of.


Experience the amazing benefits of Xtra® Concentrate for 20% off for a limited time!
How To Redeem:
Follow these steps to apply this discount!

Step One: Add Xtra Concentrate to your shopping cart.
Step Two: Click "View Cart"
Step Three: Apply discount code "LaborDay" into the bottom right rectangle titled, "Apply Discount Code"
Step Four: Experience the Univera difference with Xtra energy and mental clarity!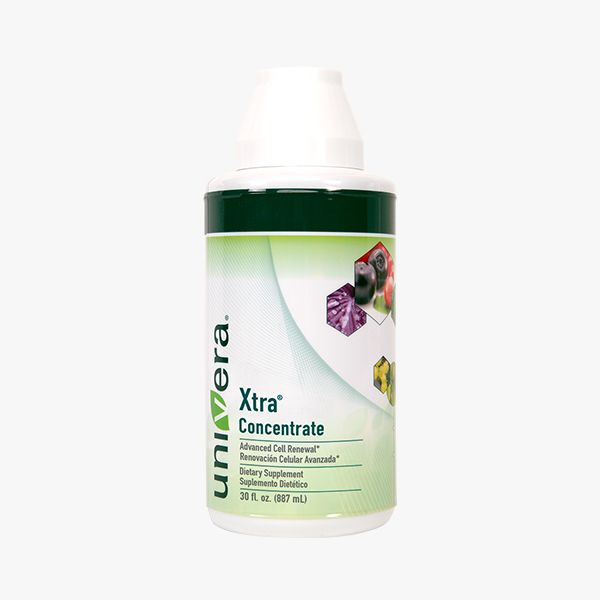 Xtra® contains bioenergetics to optimize cellular energy production (similar to plants producing energy from light in a process called photosynthesis), and antioxidant protection to positively impact overall brain function and sharpness. *

Xtra is scientifically formulated with Protectin™, an award winning, internationally patented compound shown to strongly support joint comfort and flexibility.
Here is a list of benefits provided by Xtra Concentrate:
Promotes Vital Energy *
Supports Mental Clarity & Focus *
Helps Manage Stress *
Promotes Joint Comfort & Flexibility *
Suggested Use:

We recommend you shake Xtra Concentrate before use. Mix 4-8 ounces of water or your favorite beverage, twice a day for best results!
Great Addition to your Daily Routine:
There are a variety of ways to add Xtra to your daily routine. Here are a few that we utilize here at Univera.
The simplest option is to drink this by itself when you wake up in the morning. The flavor and consistency make it delicious and easy to drink. It can also be mixed with water for a delicious flavor addition to the water you drink!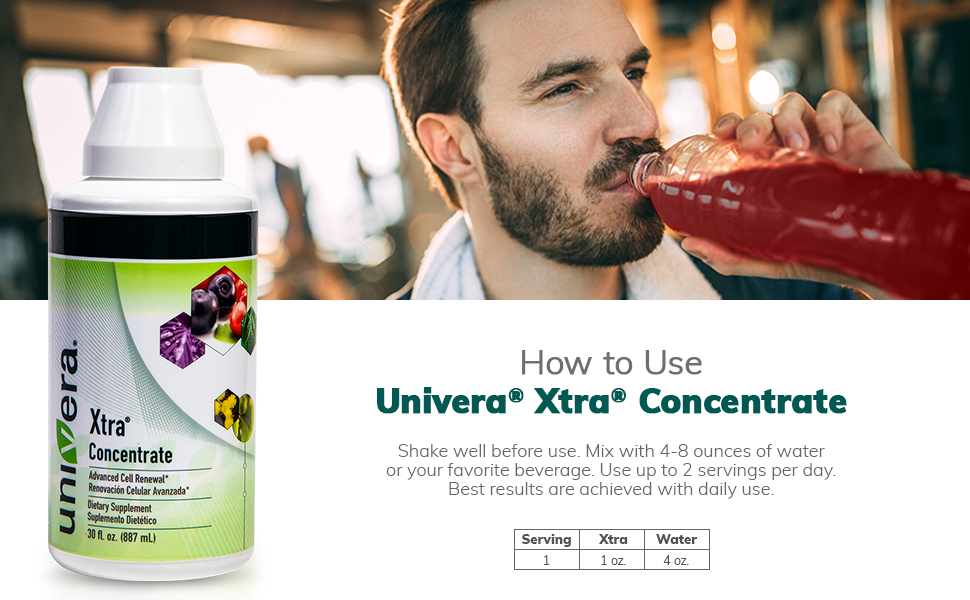 Do you usually have a glass of juice in the morning? This is a powerful addition to your favorite beverage! It adds a delicious, natural flavor that will enhance the flavor profile of any drink beverage you decide to mix with it!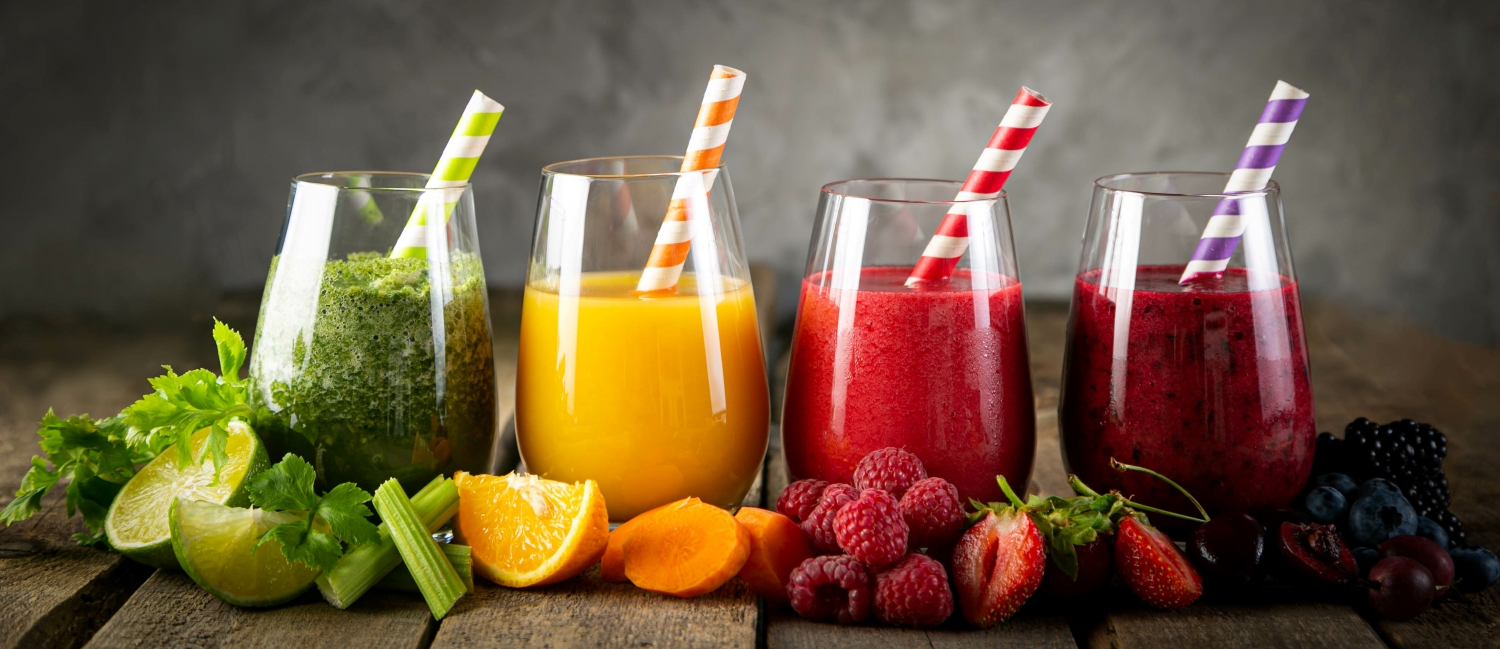 Enjoy all the amazing health benefits derived from Xtra while you enjoy a delicious beverage - it's that simple! This deal is only for a limited time, so make sure to take advantage of it!
---
*These statements are not approved by the Food and Drug Administration. This product is not intended to diagnose, treat, cure, or prevent any disease.
**Deal Terms & Conditions: Receive 20% off Xtra Concentrate when code LaborDay is used at checkout. At the request of the customer, this discount can be applied to your phone order. Cannot be combined with additional discounts, bundles, packs, or coupons used on prior purchases, refunds, or exchanges. All sales are final. This promotion excludes subscription/convenience plan orders. Offer only available while supplies last. Offer subject to change without notice. This offer has no cash value. Valid 08/29/2022-09/06/2022, 11:59 pm PST (Pacific Standard Time).