Benefits:
The original Karl Jurak formula
Helps regulate the body's pH balance: Oxygenates the blood, eliminates toxins, and balances the acidity level*
Supports digestion: Improves the body's ability to absorb nutrients from food (bioavailability) by fulfilling the body's potassium requirements*
Increases the body's vital strength: Gives the body the ability to respond with renewed levels of vital force, energy, and most of all, profound well-being*
What Your Body Needs
Essential bitter herbs and minerals are critical for digestive health. They have been removed from conventional diets primarily due to their pungent taste. km® provides these natural phytonutrients and recommended daily minerals, in particular potassium, iron, and iodine.
Categories:
THE UNIVERA DIFFERENCE
---
Produced through a proprietary process, km® is a natural phytonutrient-rich mineral formulation from a synergistic combination of minerals and extracts of 14** unique botanicals to fill in vital dietary gaps.
---
SERVING SIZE: 1 TABLESPOON (15ML)
SERVING PER CONTAINER: 63
PERCENTAGE OF DAILY VALUE
---
Potassium (glycerophosphate)
Magnesium (glycerophosphate)
Iodine (potassium iodide)
Other Ingredients
---
The following plant extracts: chamomile flower, sarsaparilla roots, celery seed, angelica root, dandelion root, horehound flowering tops, licorice root, senega root, passion flower flowering tops, thyme leaf, gentian root, saw palmetto berry and alfalfa leaf.
Directions
KM Directions and Dosage
---
Take one (1) tablespoon (15 ml) in the morning and one (1) at night, on its own or mixed with your choice of cold beverage.
Warning
---
Not intended for pregnant or lactating women. As with all nutritional products, consult your physician before using this product if you are taking medication. Accidental overdose of iron-containing products is a leading cause of fatal poisoning in children under 6. In case of accidental overdose, call a physician or poison control center immediately. KEEP OUT OF REACH OF CHILDREN.
Experience The Univera Difference
---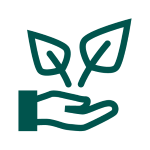 Natural Products
Thoughtfully grown, natural ingredients to craft the highest quality products for you and your family.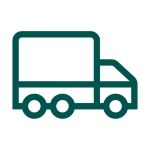 Free Shipping
Available to our customers on orders over $100 before discounts are applied!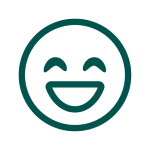 90-Day Money Back Guarantee
If you are not satisfied with your products for any reason, you can return them for a full refund within 90 days of purchasing.
Our Customer Guarantee
Experience Univera's 90 Day Difference
hidden
Life Changing
Experience results you can see, feel and measure!
hidden
Free Shipping
Availabe to all customers in the contiguous US and Canada!
hidden
Money Back Guarantee
We are confident you will enjoy benefit from the Univera Difference!